Razdelnaya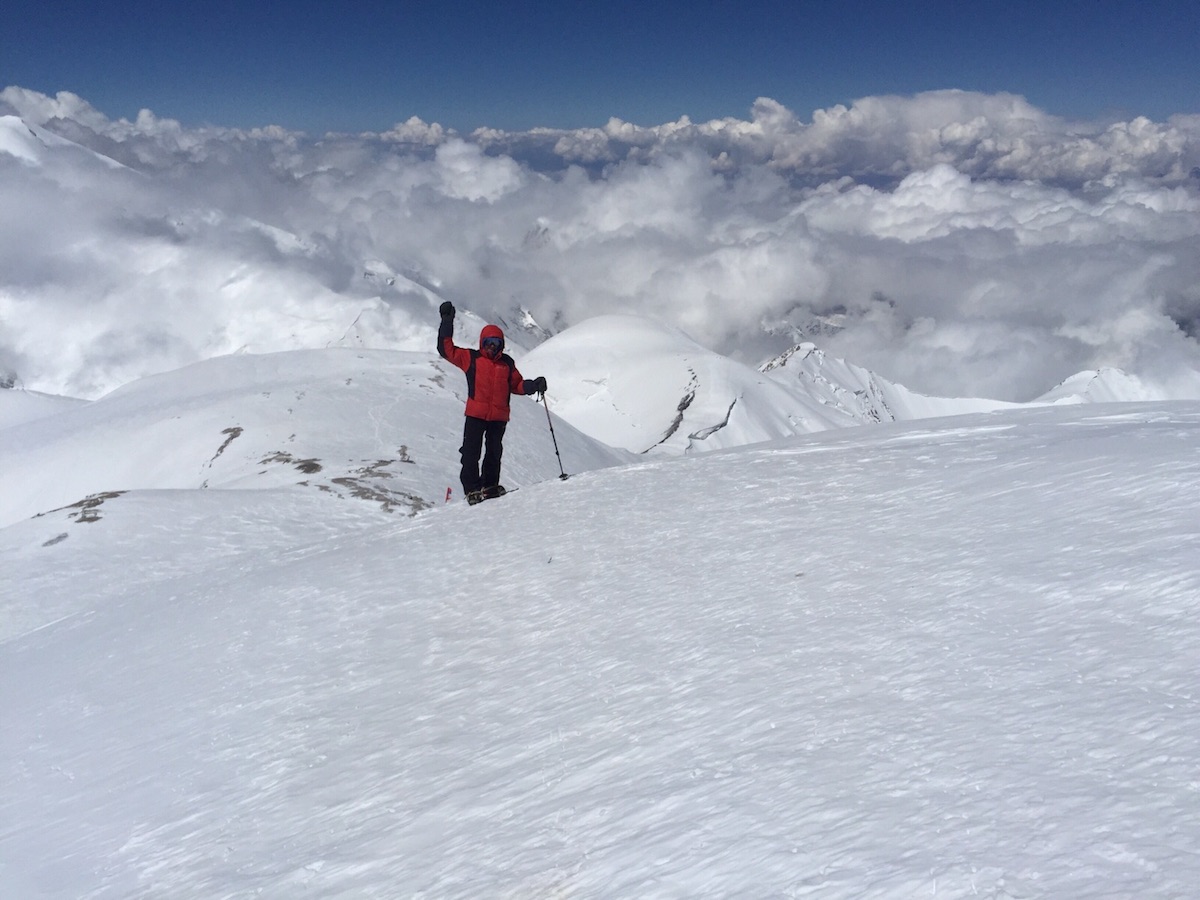 | | |
| --- | --- |
| Height (m) | 6148 |
| Duration | 15 days |
| Difficulty | Moderate |
| Continent | Asia |
1,283 €
Day 1. Flight to the city of Osh in Kyrgyzstan and meeting at the airport with our representatives.
Day 2. Transfer to the intermediary camp Achik-Tash at an elevation of 3600m.
Day 3. A short acclimatization hike.
Day 4. An 18km trek to Base Camp at Lenin Peak (to an elevation of 4400m), and putting up a camp.
Day 5. An acclimatization hike.
Day 6. A hike to an elevation of 5100m, to a mountain near Base Camp. Overnight stay at one of those spots.
Day 7. Descent to Lenin Peak's Base Camp (at 4400m), having rest.
Day 8. Day for rest.
Day 9. Climb to Camp 1 (at 5400m).
Day 10. Climb to Camp 2 (at 6100 m). Descent to an elevation of 5400m.
Day 11. Descent to Lenin Peak's Base Camp (at 4400m), having rest.
Day 12. Reserved day.
Day 13. Reserved day.
Day 14. Descent and transfer to Osh.
Day 15. Transfer to the airport and flight back home.
The cost of Razdelnaya climb includes:
Services of professional mountain guides – one for five or six climbers for the period of acclimatization, and one for three climbers on the day of climbing Lenin Peak
All transfers as mentioned in the itinerary
Accommodation at hotel in Osh as mentioned in the itinerary
Accommodation in Achik-Tash and Base Camp in tents as mentioned in the itinerary
Breakfasts in Osh
Breakfast, lunch and dinner on the way as well as in Achik-Tash (at 3600m) and Base Camp (at 4400m)
Food for high altitude camps
Tents for high altitude camps
Gas for high altitude camps
First-aid-kits
Ropes
All instructions from guides
All required documents and permits for climbing
Kitchen equipment except for personal plate, cup and spoon
Horses for carrying personal luggage (20kg per person)
Not included in the cost of Razdelnaya climb:
Flight tickets
Insurance
Tips
Services of carriers
Alcohol
Every other thing not mentioned in the itinerary
Documents:
Passport
Airplane tickets
Medical insurance
Personal equipment:
Backpack. 70-80l.
Sleeping bag, comfort temperature from -20C 
Sleeping mattress.
Trekking poles.
Crampons.
Ice ax.
Harness.
Carabiners – 5 pcs.
Mustache insurance.
Ascender
Ice screw on a separate carbine
Mug-spoon-bowl
5 m. 5-6mm reps
Clothes and shoes:
Mountaineering Double – heavy-duty or single boots. 
Trekking boots.
Sneakers (for cities).
Waterproof layer – Jacket + trousers. The industry offers a wide range of products from simple membranes 5000/5000 to products from Gore-Tex.
Fleece costume.
Thermo underwear layer – top and bottom
Thick and warm down coat.
Thick gloves.
Thin gloves.
Bandana (in addition to protection from the Sun in the valley can be used to warm your throat or face in the cold)
Cap.
Warm trekking socks for the day of the ascent.
Miscellaneous:
LED headlamp
Sunglasses
Ski goggles
Thermos – 1L. Preferably without a button in the lid.
Windproof mask for the lower part of the face (partly can be replaced with a scarf)
Gaiters
Sunblock and lip balm
Chemical heaters (not necessarily, but can be very useful)
Personal first aid kit
Elastic bandage and / or supporting bandage.