Iran: Ancient Persia from Tehran to Isfahan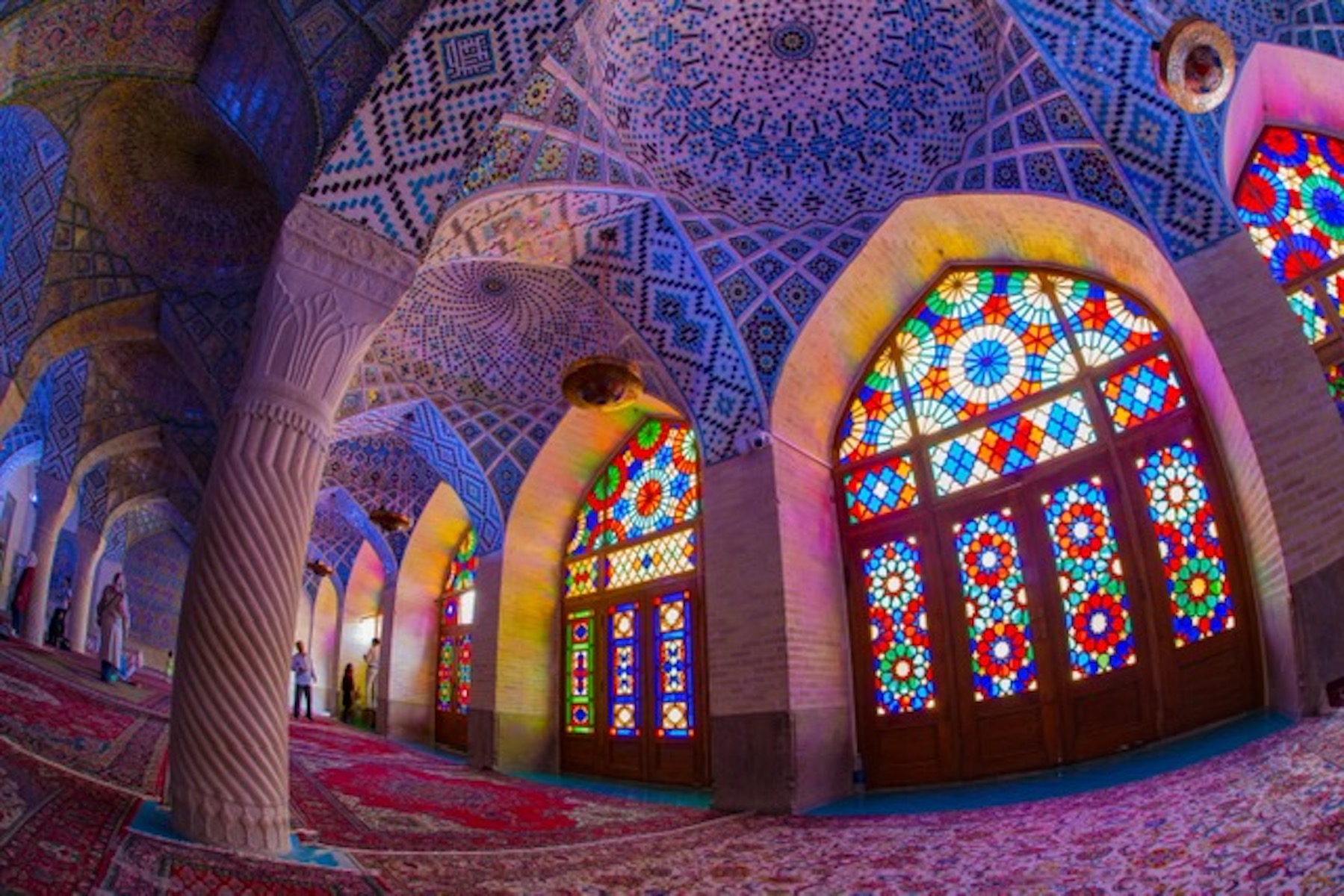 | | |
| --- | --- |
| Duration | 8 days |
| Difficulty | Low |
| Continent | Asia |
2,250 $
Participation fee per person:
-1700$ with 11-12 contents
-1950$ at 9-10 content
-2100$ with 7-8 contents
-2250 $ if there are 6
We will visit the heritage of one of the most ancient civilizations in the world!
That same Persia: mysterious and inaccessible will become closer in a week that we will spend visiting 7 cities of Iran, the Varzane desert, tasting local cuisine, learning tea traditions, the secrets of the legendary Iranian carpets, walking around the UNESCO heritage palace and looking into the most luxurious mosques in the country!
*We recommend to combine this tour with the ascent of Damavend, which will take place on July 9-15.
Tour program Iran: Ancient Persia from Tehran to Isfahan
Day 1. *We recommend arrival on 02.07.2023 after 15h. Overnight at the hotel in Tehran (included in the price). Accommodation: hotel.
Day 2. Tehran. We will visit the famous Golestan Palace or the Palace of Roses, a UNESCO World Heritage Site, the Grand Bazaar, the center of oriental life, the National Museum of Iran, and the main symbol of all Iran – the Azadi Tower. Evening flight to Shiraz (included in the price). Accommodation: hotel.
Day 3. Shiraz. The oldest mosque of Shiraz, Persian gardens, the mosque of Ali Ibn Khamze Holli, built in pre-Seljuk times, the luxurious tomb of the Persian poet Hafez, the ancient Vakil caravanserai in which one of the oldest oriental bazaars is now located. Accommodation: hotel.
Day 4. Transfer to Yazd. On the way, we stop at an authentic Iranian village, which on average was famous for kidnapping girls, and the famous desert of Varzane. The dunes of the sun in the rays of the sunset are an unforgettable sight. Accommodation: hotel.
Day 5. Yazd. The Tower of Silence or Dahma used in the Zoroastrian religious tradition. A temple that houses the sacred fire. Douletab Garden is one of the most famous Persian gardens. Cathedral Mosque. Accommodation: hotel.
Day 6. Transfer to Isfahan. Pigeon tower, we learn not an unexpected practical purpose, ice houses, Narin castle, Isfahan cathedral mosque. Accommodation: hotel.
Day 7. Isfahan. Shah Square is a UNESCO World Heritage Site. The Lutfulla Mosque, the Shah Mosque, the palace – the residence of the Persian rulers, a concert on traditional musical instruments, the Cathedral of the Holy Christ. Accommodation: hotel.
Day 8. Transfer to Tehran. On the way, we stop at the high-altitude authentic village of Abinak at the foot of Karkaz. Baths of Sultan Amir, a luxurious house – the Tabatai Museum illustrating the traditional lifestyle of an Iranian family, Agha Bozorg – the best Islamic complex in Kashan and one of the best in the world. Accommodation: hotel.
*We recommend departure on 07/10/2023 early in the morning for those who complete their trip. For a part of the group that goes with us to Damavend on 07/10/2023, the mountain program begins.
Included in the cost of the tour to Iran:
Domestic flight Tehran-Shiraz
Hotels under the program 4 and 5 stars (double accommodation)
All transfers according to the route on a comfortable bus or minivan with air conditioning and an experienced driver (depending on the number of participants)
Breakfasts
Drinking bottled water throughout the tour
Transfer from airport
Russian speaking guides
All entrance fees and permits
Assistance in filling out the application form on the website of the Iranian Foreign Ministry
Not included in the cost of the tour to Iran:
International air travel there and back
Visa on arrival (put at the airport, cost 70-80 euros, when filling out a special form on the website of the Iranian Foreign Ministry for Russian citizens. Or it is possible to obtain a visa in advance at the Consulate of Iran)
International health insurance
lunches, dinners (about $250)
Personal spending
Any deviation from the program
Tipping the team