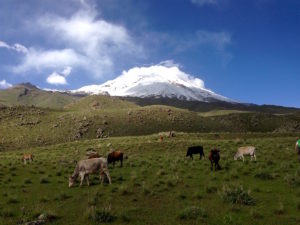 Climbing Ararat looks more like trekking, especially in July or later. At the same time, in bad weather, especially at the beginning of the season, conditions can be the toughest, so do not underestimate the difficulty of climbing. We offer two programs:
classic Ararat ascent program
, with good acclimatization, without being in a hurry, admiring the sunrises and sunsets. For athletes or for those who are already acclimatized, we offer
"Blitz" Ararat ascent  program
. It is worth remembering that there is a lot of snow on Ararat till the middle of June, which, on the one hand, neutralizes the danger of rockfall, but on the other hand   increases the importance of early return to the camp – the snow can be up to a meter deep, which you do not suspect in the frosty morning. Also the afternoon clouds are frequent. Climbing Ararat on any of the programs can be perfectly continued by
climbing Elbrus
,
climbing Kazbek
or
climbing Damavand
.